May
21
Sun
Partner Event: Introduction to CranioSacral Therapy: Applications for Breastfeeding
May 21 @ 10:00 am – 5:00 pm
PROGRAM DESCRIPTION: CranioSacral Therapy is a gentle hands-on modality that can help mothers and babies who are having breastfeeding problems. This one-day seminar will provide an explanation of what CranioSacral Therapy is, how it works, and why it can be useful to breastfeeding families.
AGENDA
10:00am   Registration
10:30am   What is CranioSacral Therapy?
12:00pm   The CranioSacral Rhythm: Theory and Practice
1:15pm      Lunch (*please bring your own lunch)
2:15pm     CranioSacral Therapy Touch: Energy Transmission & Tissue Release
3:45pm    CranioSacral Therapy Applications for Breastfeeding
5:00pm    Adjourn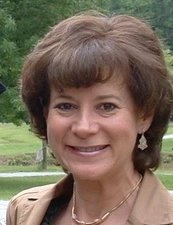 INSTRUCTOR: Ellen Steinberg, RN, LCCE, IBCLC, CST, is a lactation consultant and CranioSacral Therapist who has been providing healthcare services to expectant and new families for over 30 years. Ellen is a registered nurse, Lamaze Certified Childbirth Educator and Internationally Board Certified Lactation Consultant. As an Upledger-Certified CranioSacral Therapist, Ellen specializes in working with mothers and babies.
REGISTRATION: $125 until one week in advance  /  $150 thereafter
To register, either:
-Send a check to:
Ellen Steinberg
4431 Callada Place
Tarzana, CA 91356
-or, Send via PayPal to: babyhelp818@gmail.com
www.babyhelp.us
Jun
19
Mon
Partner Event: Diversity, Determinants, & Disparities in Perinatal Mental Health Conference
Jun 19 @ 9:00 am – Jun 20 @ 4:30 pm
Nov
15
Wed
Partner Event – Save the Date: 2017 Health Disparities Conference @ The California Endowment
Nov 15 @ 8:00 am – 5:00 pm
Presented by Los Angeles County Action Learning Collaborative
Save-the- Date! The Los Angeles Action Learning Collaborative will be hosting their 2nd annual Health Disparities conference on November 15, 2017.
Health professionals who work with pregnant women and infants are invited to join us for this event. Presenters will discuss the factors negatively impacting maternal and infant health in Los Angeles County and outline strategies to reduce racial, ethnic and geographic disparities in birth outcomes.
 Registration will open in September 2017. The training will take place at the California Endowment in downtown Los Angeles, CA.