New from BreastfeedLA and the California Women's Law Center!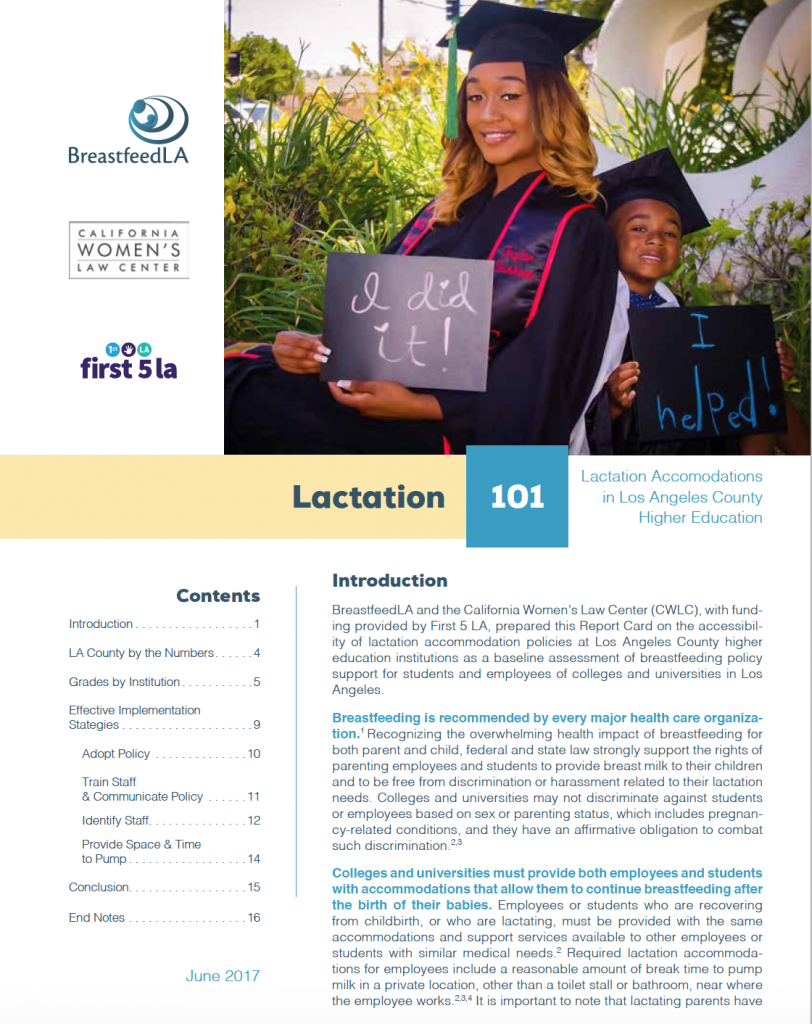 BreastfeedLA and California Women's Law Center (www.cwlc.org) have prepared a report regarding the state of lactation accommodations in the colleges and universities of Los Angeles County. 107 institutions of higher learning were studied to determine compliance with basic requirements for ensuring that the rights of both students and employees are being protected. Only 4 institutions met four or more of the 5 recommendations, and 42 schools (39%) failed to meet any of the recommendations. Funding from First5 LA  made this project possible.
A Model Policy for University/College Lactation Accommodations is available here.