Dr. Kathleen Kendall-Tackett and Connected Care to Help Families Thrive: Breastfeeding, Maternal Mental Health and the Community Circle
March 11th, 2017
When:
May 25, 2017 @ 8:00 am – 4:00 pm
2017-05-25T08:00:00-07:00
2017-05-25T16:00:00-07:00
Where:
Valley Presbyterian Hospital
15107 Vanowen St
Van Nuys, CA 91405
USA

Contact:
Christine Staricka
661-747-5195
This Special Event is jointly sponsored by BreastfeedLA, First 5 LA, and Valley Presbyterian Hospital.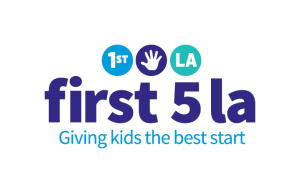 Earlybird Registration Open Now!
Dr. Kathleen Kendall-Tackett will be here in Los Angeles to present at "Connected Care to Help Families Thrive: Breastfeeding, Maternal Mental Health, and the Community Circle on Thursday, May 25, 2017!
We've got a full day of learning planned, including plenaries with Dr Kendall-Tackett, breakout sessions, and a community panel of individuals who have experienced postpartum mood disorders.This seminar is jointly sponsored by BreastfeedLA, First5 LA, and Valley Presbyterian Hospital.
Faculty Includes:
Kathleen Kendall-Tackett, PhD,
IBCLC, FAPA Health Psychologist
Joy Burkhard, MBA
Founder, Exec Director 2020Mom
Helen O'Connor, MPH, CLE
LA County Department of Public Health
And More!!
Program Description
Dr. Kendall-Tackett's Presentations
• Explore the role of depression in breastfeeding cessation and whether a mother's prenatal intention to breastfeed makes a difference. This presentation summarizes and synthesizes recent studies and present new findings from the Survey of Mothers' Sleep and Fatigue that address the link between birth interventions and depression in mothers.
• When it comes to overcoming adversity and stopping the intergenerational cycle of violence, breastfeeding makes all the
difference. This presentation will discuss breastfeeding's role in protecting infants from the harmful effects of maternal depression, explain the importance of maternal responsivity to long-term health for the baby, and describe the role of breastfeeding in lessening the impact of a mother's previous adverse experiences.
AM and PM Breakout Sessions:
Breakouts will discuss how ALL community health workers and child care providers can be attuned to the signs of postpartum mood disorders in new parents and provide a supportive environment for breastfeeding parents, as well as how new parents can benefit from participation in peer support activities both in person and online.
Community Panel:
Engage with a moderated panel of mothers and support persons who will share their stories of living with postpartum mood disorders. They will share what they found to be helpful resources and strategies, and discuss what supportive measures are still needed.
Download Brochure Here: http://bit.ly/2oivbYW
Register Here: http://bit.ly/2mLFZfZ
Continuing Education Credits Offered at No Charge
RNs: BreastfeedLA is an approved provider by the California Board of Registered Nursing. This course offers 6 contact hours of continuing education. CPN's provider number is CEP 16435. Licensee must maintain certificate for a period of four years.
IBCLCs: BreastfeedLA is an approved Long- Term Provider by the International Board of Lactation Consultant Examiners #CLT113-36. 5L CERPs will be awarded.
RDs: Maintain a copy of agenda and certificate
CAMFT: Perinatal Advisory Council: Leadership,Advocacy, and Consultation (PAC/LAC) is approved by the California Association of Marriage and FamilyTherapists to sponsor continuing education for LMFTs,LCSWs, LPCCs, and LEPs. CE Provider #128542.PAC/LAC maintains responsibility for the program/course and its content. Course meets the qualifications for 5hours of continuing education credit for LMFTs, LCSWs,LPCCs, and/or LEPs as required by the California Board of Behavioral Sciences.
California Department of Public Health

New In-Hospital Breastfeeding Data.
Healthcare

The Regional Hospital Breastfeeding Consortium (RHBC) meetings to provide ongoing support and guidance for staff from participating hospitals. Learn more
LA Convention Center-Breastfeeding Friendly!