At the Forefront of Human Milk Handling: Best Practices for Mother's Own Milk & Donor Milk
March 11th, 2017
When:
August 28, 2017 @ 9:00 am – 4:00 pm
2017-08-28T09:00:00-07:00
2017-08-28T16:00:00-07:00
Where:
Cedars Sinai
8700 Beverly Blvd
West Hollywood, CA 90048
USA

Contact:
Christine Staricka
661-747-5195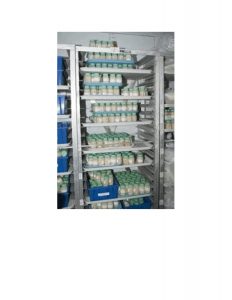 BreastfeedLA invites you to Cedars-Sinai for At the Forefront of Human Milk Handling: Best Practices for Mother's Own Milk & Donor Milk  
Please join us on Monday, August 28, 2017 from 9a.m. to 4p.m.
BreastfeedLA  presents a timely seminar about a topic in high demand: the safe handling of human milk.  As the volume of expressed breastmilk being shared and donated continues to rise throughout our state, it is critical for healthcare providers and parents to understand best practices for handling human milk.
Caroline Steele, the Director of Nutrition & Lactation Services at Children's Hospital of Orange County will begin the day with a practical and informative talk on starting a donor milk program. Her work at CHOC is a model for other facilities and communities.
The second session will  offer an in-depth look at  the mission of the Mothers' Milk Bank in San Jose, presented by the Milk Bank's Executive Director, Pauline Sakamoto.
After lunch, Caroline Steele will review the latest evidence on how to safely express, store, thaw, and handle human milk.      Caroline's experience creating protocols in the hospital and her comprehensive knowledge of the guidelines of the Human Milk Banking Association of North America (HMBANA) will help attendees put all of the most commonly asked questions to rest.
To conclude the day, Pauline Sakamoto will discuss the concepts of formal and informal milk sharing and offer healthcare providers and the community optimal ways of communicating the importance of valuing human milk and its impact.
This seminar will bring together all the facts and best practices to get donor milk programs operational and efficient throughout the community.    Get inspired and educated about human milk handling with BreastfeedLA at Cedars-Sinai Medical Center on August 28! 
Agenda
8:45           Registration
9:15           Welcome and Introductory Remarks
9:30           Starting A Donor Milk Program
10:30         Break
10:45         Mothers' Milk Bank
12:15p.m   Lunch
1:15           Handling Expressed Human Milk & Donor Milk Safely in the Hospital Setting
2:30            Break
2:45            Milk Sharing & Donor Milk Availability
4p.m.          Adjourn
About the Speakers
Caroline Steele, MS, RD, CSP, IBCLC, FAND is the Director of Nutrition and Lactation Services at Children's Hospital of Orange County.
Pauline Sakamoto, MS, RN, PHN is the Executive Director of Mothers' Milk Bank in San Jose, CA. 
5 L-CERPs (for IBCLCs) and 6 contact hours for continuing education for nurses will be awarded for attending this learning opportunity.  When you register early, you receive the best value on our seminars!  Earlybird Registration is now open.
Location and Parking
This seminar is located at Cedars-Sinai 8700 Beverly Blvd, Thalians Auditorium Room #C101, Los Angeles, CA 90048.
Parking is available in Parking Lots P1, P2, and P4.
Cancellation Policy
Written cancellations received one week prior to the event will be granted subject to a $5 fee. No refunds after this date.
Continuing Education Credits (offered at no additional charge)
Registered Nurses: BreastfeedLA is an approved provider by the California Board of Registered Nursing. This course offers 6 contact hours of continuing education will be offered. BreastfeedLA's provider number is CEP 16435. Licensee must maintain certificate for a period of four years.
Lactation Consultants: BreastfeedLA is an approved Long-Term Provider by the International Board of Lactation Consultant Examiners #CLT113-36. 5 L CERPs will be awarded.
Photography Policy
When registering for this event, you give your consent to be interviewed, videotaped, and/or photographed for use by BreastfeedLA. You understand that your interview, video, and/or photographic image may be used in print or digital/electronic form (e.g., publications, website, advertising, videos) and may recognize your association with BreastfeedLA.
When registering for this event, you agree to the following:
– not to post photos of the speakers' slides on social media or use them for any other purpose than your own education.
– to print a copy of the speakers' presentations for your own use only and not to share the links or presentations with any persons not registered for this event.
Sharing of Your Contact Information
If you select "Yes" during registration, BreastfeedLA may share your first name and email address with the vendors who exhibit at this event.  BreastfeedLA partners with vendors who comply with the International Code of Marketing of Breastmilk Substitutes (the WHO Code) and who offer products or services which may benefit you and/or your clients.  If you select "No" during registration, BreastfeedLA will NOT share your contact information with anyone and will only use your contact information to contact you with details about this event and future BreastfeedLA events.
California Department of Public Health

New In-Hospital Breastfeeding Data.
Healthcare

The Regional Hospital Breastfeeding Consortium (RHBC) meetings to provide ongoing support and guidance for staff from participating hospitals. Learn more
LA Convention Center-Breastfeeding Friendly!