Expert Management of Medications During Lactation with Dr. Thomas Hale
December 29th, 2016
When:
September 29, 2017 @ 9:00 am – 4:00 pm
2017-09-29T09:00:00-07:00
2017-09-29T16:00:00-07:00
Where:
Antelope Valley Hospital Community Resource Center
City of Hope Antelope Valley
44151 15th St W, Lancaster, CA 93534
USA

Contact:
Christine Staricka
661-747-5195
BreastfeedLA invites you to join us for a full day seminar with Dr. Thomas Hale!
Please join us on Friday, September 29, 2017 from 9 a.m. to 4 p.m.
at Antelope Valley Hospital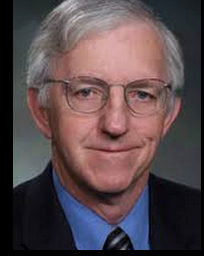 BreastfeedLA is proud to present Dr. Thomas Hale, the nation's leading researcher on medications and their effects on lactation, in the Antelope Valley for a full day of learning! Dr. Hale has spent years directing research that measures the precise volumes of individual medications entering milk and the amount available to infants upon ingestion of the milk of medicated mothers.
Dr. Hale will begin the day by discussing the use of medications in breastfeeding mothers and factors to consider to ensure optimal safety and effectiveness for both mother and child.
As it is now known that the duration of breastfeeding has a clear impact on the health of mother and child, and that families often discontinue breastfeeding if mothers become ill or require medications, Dr. Hale's second session will offer an in-depth look at how medications can affect milk production, which can significantly impact the duration of breastfeeding.
After lunch, Dr. Hale will present the latest evidence on drugs of abuse, including marijuana, and breastfeeding, offering some insight into this complicated and controversial topic. Dr. Hale will take us inside the recommendations and guidelines, looking at the science of how and whether these drugs actually enter the milk and their potential effects on breastmilk-fed infants and toddlers.
Creating a care plan for a breastfeeding dyad when a mother is diagnosed with an infectious disease can be a daunting task. Dr. Hale outlines the process of how to consider the options and ensure that the protection of breastfeeding is held up as one of the critical factors.
Move beyond assumptions, away from broad recommendations to wean, and into a place of true understanding about how medications and breastfeeding interact. Get the facts with Dr. Hale and BreastfeedLA in the Antelope Valley!
Agenda
9:00am Registration
9:30am Using Medications in Breastfeeding Mothers
10:30am Break
10:45am Drugs and Milk Production
12:15pm Lunch
1:15pm Breastfeeding and Drugs of Abuse – Marijuana and Others
2:30pm Break
2:45pm Infectious Disease and Breastfeeding
4:00pm Adjourn
About the Speaker
Thomas Hale, Ph.D., R.Ph., is a professor of pediatrics and associate dean of research at Texas Tech University Health Sciences Center and acting executive director of the InfantRisk Center.
Hale is considered one of the foremost expert in the field of perinatal pharmacology and the use of medications by pregnant and breastfeeding mothers.
5 L-CERPs (for IBCLCs) and 6 CEUs, and 6 units of CME for physicians will be awarded for attending this learning opportunity.  When you register early, you receive the best value on our seminars!
Earlybird Registration is now open.
This event is co-sponsored by Antelope Valley Hospital and the Antelope Valley Breastfeeding Coalition.
Location and Parking
This seminar is located at Antelope Valley Hospital 44151 15th St West, Lancaster, CA 93534. Parking is available at no charge.  The Metrolink Train provides service from L.A. to the Antelope Valley on the Antelope Valley Line –  details at www.metrolinktrains.com. 
Cancellation Policy
Written cancellations received one week prior to the event will be granted subject to a $5 fee. No refunds after this date.
Continuing Education Credits (offered at no additional charge)
Registered Nurses: BreastfeedLA is an approved provider by the California Board of Registered Nursing. This course offers 6 contact hours of continuing education will be offered. BreastfeedLA's provider number is CEP 16435. Licensee must maintain certificate for a period of four years.
Lactation Consultants: BreastfeedLA is an approved Long-Term Provider by the International Board of Lactation Consultant Examiners #CLT113-36. 5 L CERPs will be awarded.
Photography Policy
When registering for this event, you give your consent to be interviewed, videotaped, and/or photographed for use by BreastfeedLA. You understand that your interview, video, and/or photographic image may be used in print or digital/electronic form (e.g., publications, website, advertising, videos) and may recognize your association with BreastfeedLA.
When registering for this event, you agree to the following:
– not to post photos of the speakers' slides on social media or use them for any other purpose than your own education.
– to print a copy of the speakers' presentations for your own use only and not to share the links or presentations with any persons not registered for this event.
Sharing of Your Contact Information
If you select "Yes" during registration, BreastfeedLA may share your first name and email address with the vendors who exhibit at this event.  BreastfeedLA partners with vendors who comply with the International Code of Marketing of Breastmilk Substitutes (the WHO Code) and who offer products or services which may benefit you and/or your clients.  If you select "No" during registration, BreastfeedLA will NOT share your contact information with anyone and will only use your contact information to contact you with details about this event and future BreastfeedLA events.
California Department of Public Health

New In-Hospital Breastfeeding Data.
Healthcare

The Regional Hospital Breastfeeding Consortium (RHBC) meetings to provide ongoing support and guidance for staff from participating hospitals. Learn more
LA Convention Center-Breastfeeding Friendly!