The Stories We Tell About Breastfeeding with Kimberly Seals Allers
December 29th, 2016
When:
November 6, 2017 @ 8:30 am – 3:15 pm
2017-11-06T08:30:00-08:00
2017-11-06T15:15:00-08:00
Where:
Ronald Reagan UCLA Medical Center
757 Westwood Plaza
Los Angeles, CA 90095
USA

Contact:
Christine Staricka
323-210-8505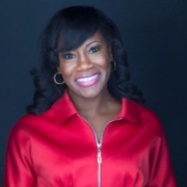 Please join us for a day-long seminar focused on restructuring communities to support breastfeeding families and reducing health disparities in communities of color.
***THIS EVENT WILL SELL OUT SO PLEASE REGISTER EARLY***
Download brochure at http://tinyurl.com/KSABrochure
Kimberly Seals Allers is a nationally-recognized consultant and advocate for breastfeeding and infant health whose work has focused on health disparities and barriers to breastfeeding. Ms. Allers will discuss the social, cultural, and economic forces at work that we manipulating decisions and breastfeeding as she explored in her recent book "The Big Let Down – How Medicine, Big Business, and Feminism Undermine Breastfeeding." She will discuss the roles of science, special interest groups, and the feminist movement and how they influence infant feeding decision-making. Ms. Allers will discuss how we can improve structural support for breastfeeding families and improve communication and messaging from the lactation community. This presentation will call to action physicians and other health professionals and create a blueprint for changing social acceptance of breastfeeding as the biological norm.
This event will be held at
Ronald Reagan UCLA Medical Center
757 Westwood Plaza Los Angeles, CA 90095.
Carpooling is recommended to ease parking limitations.
Early Bird registration before Midnight Pacific Time on Oct 30, 2017 – $100
General Registration and ALL Payments by Check On and After Oct 31 – $115
Written cancellations received by Midnight Pacific Time on Oct 30 will be granted, subject to a $5 fee. No refunds will be granted after this date.
ALL payments by check will be subject to the General Registration fee of $115 and MUST be received by Oct 31. Checks payable to BreastfeedLA should be mailed WITH REGISTRATION FORM (from brochure) to
2851 W 120th St Ste E #335
Nursing babies in arms are always welcome at BreastfeedLA events.
Continuing Education units will be available at no additional charge. 6 contact hours for nurses and 5 CERPs for re-certifying IBCLCs are available for this event. BreastfeedLA is an approved provider by the California Board of Registered Nursing (CEP 16435). BreastfeedLA is an approved Long-Term Provider by the International Board of Lactation Consultant Examiners. (#CLT113-36)
California Department of Public Health

New In-Hospital Breastfeeding Data.
Healthcare

The Regional Hospital Breastfeeding Consortium (RHBC) meetings to provide ongoing support and guidance for staff from participating hospitals. Learn more
LA Convention Center-Breastfeeding Friendly!