Birth, Breastfeeding, & 21st Century Science
January 2nd, 2017
When:
April 21, 2017 @ 8:00 am – 3:00 pm
2017-04-21T08:00:00-07:00
2017-04-21T15:00:00-07:00
Where:
St Francis Medical Center
3630 E Imperial Hwy
Lynwood, CA 90262
USA

Contact:
Christine Staricka
661-747-5195
BreastfeedLA invites you to St Francis Medical Center for a seminar featuring Tom Johnston, CNM, IBCLC.  
Please join us on Friday, April 21, 2017 from 8a.m. to 3p.m. for Birth, Breastfeeding, & 21st Century Science.
Agenda
– Preventing the First Cesarean Section, a discussion of evidence-based practices shown to help reduce the risk of cesarean birth and how to best support those practices
– A Father's Role in Breastfeeding, a humorous and insightful look at the critical role a father can play in breastfeeding
– The Maternal-Newborn Microbiome or "Oro-Boobular" Axis: What Do We Know and What Does It Mean?, the latest on what is known about how the suckling infant communicates with its mother, creating a biologically-active network and system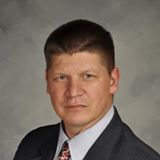 About the Speaker
Tom Johnston is unique as a midwife and lactation consultant and the father of eight breastfed children.  Recently retired after 27 years in the US Army, he is now an Assistant Professor of Nursing at Methodist University where he teaches, among other things, Maternal-Child Nursing and Nutrition. You may have heard him at a number of conferences at the national level, to include the Association of Woman's Health and Neonatal Nurses (AWHONN), the International Lactation Consultant's Association (ILCA), or at perhaps dozens of other conferences across the country. In his written work he routinely addresses fatherhood and the role of the father in the breastfeeding relationship and has authored a chapter on the role of the father in breastfeeding for "Breastfeeding in Combat Boots: A survival guide to breastfeeding in the military".  Learn more about Tom at http://bit.ly/2m39OfM
5 L-CERPs (for IBCLCs) and 6 CEUs will be awarded for attending this learning opportunity.  When you register early, you receive the best value on our seminars!  Earlybird Registration is now open.
Location and Parking
This seminar is located at St Francis Medical Center, 3630 E Imperial Hwy, Lynwood, CA 90262.
Parking is available on the campus of St Francis Medical Center for $8/day.
Cancellation Policy
Written cancellations received one week prior to the event will be granted subject to a $5 fee. No refunds after this date.
Continuing Education Credits (offered at no additional charge)
Registered Nurses: BreastfeedLA is an approved provider by the California Board of Registered Nursing. This course offers 6 contact hours of continuing education will be offered. BreastfeedLA's provider number is CEP 16435. Licensee must maintain certificate for a period of four years.
Lactation Consultants: BreastfeedLA is an approved Long-Term Provider by the International Board of Lactation Consultant Examiners #CLT113-36. 5 L CERPs will be awarded.
Photography Policy
When registering for this event, you give your consent to be interviewed, videotaped, and/or photographed for use by BreastfeedLA. You understand that your interview, video, and/or photographic image may be used in print or digital/electronic form (e.g., publications, website, advertising, videos) and may recognize your association with BreastfeedLA.
When registering for this event, you agree to the following:
– not to post photos of the speakers' slides on social media or use them for any other purpose than your own education.
– to print a copy of the speakers' presentations for your own use only and not to share the links or presentations with any persons not registered for this event.
Sharing of Your Contact Information
If you select "Yes" during registration, BreastfeedLA may share your first name and email address with the vendors who exhibit at this event.  BreastfeedLA partners with vendors who comply with the International Code of Marketing of Breastmilk Subsitutes (the WHO Code) and who offer products or services which may benefit you and/or your clients.  If you select "No" during registration, BreastfeedLA will NOT share your contact information with anyone and will only use your contact information to contact you with details about this event and future BreastfeedLA events.
California Department of Public Health

New In-Hospital Breastfeeding Data.
Healthcare

The Regional Hospital Breastfeeding Consortium (RHBC) meetings to provide ongoing support and guidance for staff from participating hospitals. Learn more
LA Convention Center-Breastfeeding Friendly!