BreastfeedLA Webinar – CPSP Medi-Cal Billing for Lactation Services
January 2nd, 2017
When:
March 2, 2017 @ 10:00 am – 11:30 am
2017-03-02T10:00:00-08:00
2017-03-02T11:30:00-08:00
Contact:
Christine Staricka
661-747-5195
A BreastfeedLA Webinar featuring Meg Beard, MPH, MCHES, RDN, IBCLC
Breastfeeding Support Through Medi-Cal: Reimbursement through CPSP as an FQHC
Please join us for a live webinar on Thursday, March 2, 2017 from 10a.m. to 11:00a.m. (Pacific)  with Live Question and Answer Session from 11-11:30 a.m.
Program Description:
We are proud to present a one-hour webinar followed by Q&A focused on building understanding about how to develop a pathway for reimbursement for lactation services in your agency. 
Guidance will be provided to help you to determine the important factors you will need to explore as you create a plan for your agency to generate revenue for lactation services.
By identifying professionals who are able to bill for breastfeeding care and considering your agency's FQHC or CPSP status*, attendees will be able to form a plan for seeking reimbursement.
*It will be helpful for you to find out prior to the webinar whether your agency has FQHC or CPSP status (or both.) 
Objectives:
Following the didactic presentations, participants will be able to:
– List three types of professionals who are able to bill for breastfeeding
– Review the differences in billing for an FQHC or CPSP provider
– Identify the next steps for your agency to generate revenue for breastfeeding
This webinar is approved for 1 E-CERP and 1 CEU.  
Speaker
Meg Beard, MPH, MCHES, RDN, IBCLC has been the Breastfeeding Coordinator for Santa Barbara County WIC in California for the last 18 ½ years and chairs and writes grants for the Santa Barbara County Breastfeeding Coalition. Santa Barbara County was one of the first agencies to generate new revenue for IBCLC visits and was the recipient of the California state WIC "Best Practice Award" in 2003 and 2009.  Her experiences in implementing the steps to reimbursement are a valuable tool for many agencies.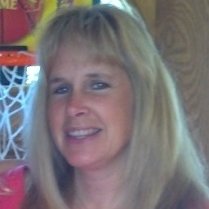 Earlybird Registration Ends Feb 22, 2017 at midnight Pacific time  $25 
Live Webinar Access (includes Recorded Webinar Access) Available until 3/2/17 at 9a.m.Pacific  $30
Recorded Webinar Access  $30
Webinar Software
 This webinar will be conducted using Zoom software.  Instructions on how to access the webinar will be included in a registration confirmation email.
Participant Confirmation, Handouts and Certificates
 Registration confirmation will be sent to participants via email.  Presentation handouts are sent via e-mail 2 business days prior to the seminar.  Certificates of attendance and continuing education will be delivered to attendee via email following completion of webinar evaluation.
Cancellation Policy
Written cancellations received by Midnight Pacific Time on Feb 22, 2017 will be granted, subject to a $5 fee. No refunds after this date. 
California Department of Public Health

New In-Hospital Breastfeeding Data.
Healthcare

The Regional Hospital Breastfeeding Consortium (RHBC) meetings to provide ongoing support and guidance for staff from participating hospitals. Learn more
LA Convention Center-Breastfeeding Friendly!