The BreastfeedLA IMPACT Awards was held May 11th, 2017 at the Castaway Burbank, and we enjoyed a beautiful night celebrating North/East L.A. County's  breastfeeding community's
"best and brightest"!
Some highlights from the big night:
** Over 115 guests in attendance — a sold-out event

** Gave out 10 BreastfeedLA IMPACT Awards and 3 Distinguished Schools Recognitions
** Twenty silent-auction items and over 40 opportunity drawing items
** BreastfeedLA Board of Directors past president and Special Appreciation Award honoree, Denise Parker, received a standing ovation
**BreastfeedLA Senior Program Director, Cindy Young, gave an impassioned plea for us to band together to be the collective voice, "You go, girl!" to all L.A. breastfeeding parents
** Guest speaker, Tanya Reyes, LAUSD teacher and breastfeeding mother facing pressure from her employer bravely shared her story
View the video with Tanya and her daughter, Solana
Moved? We were and are –
and BreastfeedLA won't ever stop working for Los Angeles. 
Please SUPPORT OUR WORK and DONATE NOW


Congratulations again to our deserving 2017 BreastfeedLA IMPACT Award honorees:
Northeast Valley Health Corporation
Henry Mayo Newhall Hospital
Kaiser Permanente of Southern California
Providence St. Joseph Medical Center
Providence Holy Cross Medical Center
Burbank Unified School District
Perinatal Advisory Council: Leadership, Advocacy, and Consultation (PAC/LAC)
Wendy McGrail, MPH, RD at PHFE WIC

California State University, Northridge
Denise Parker
School Districts:
Glendale Unified School District
Lancaster School District
San Gabriel Unified School District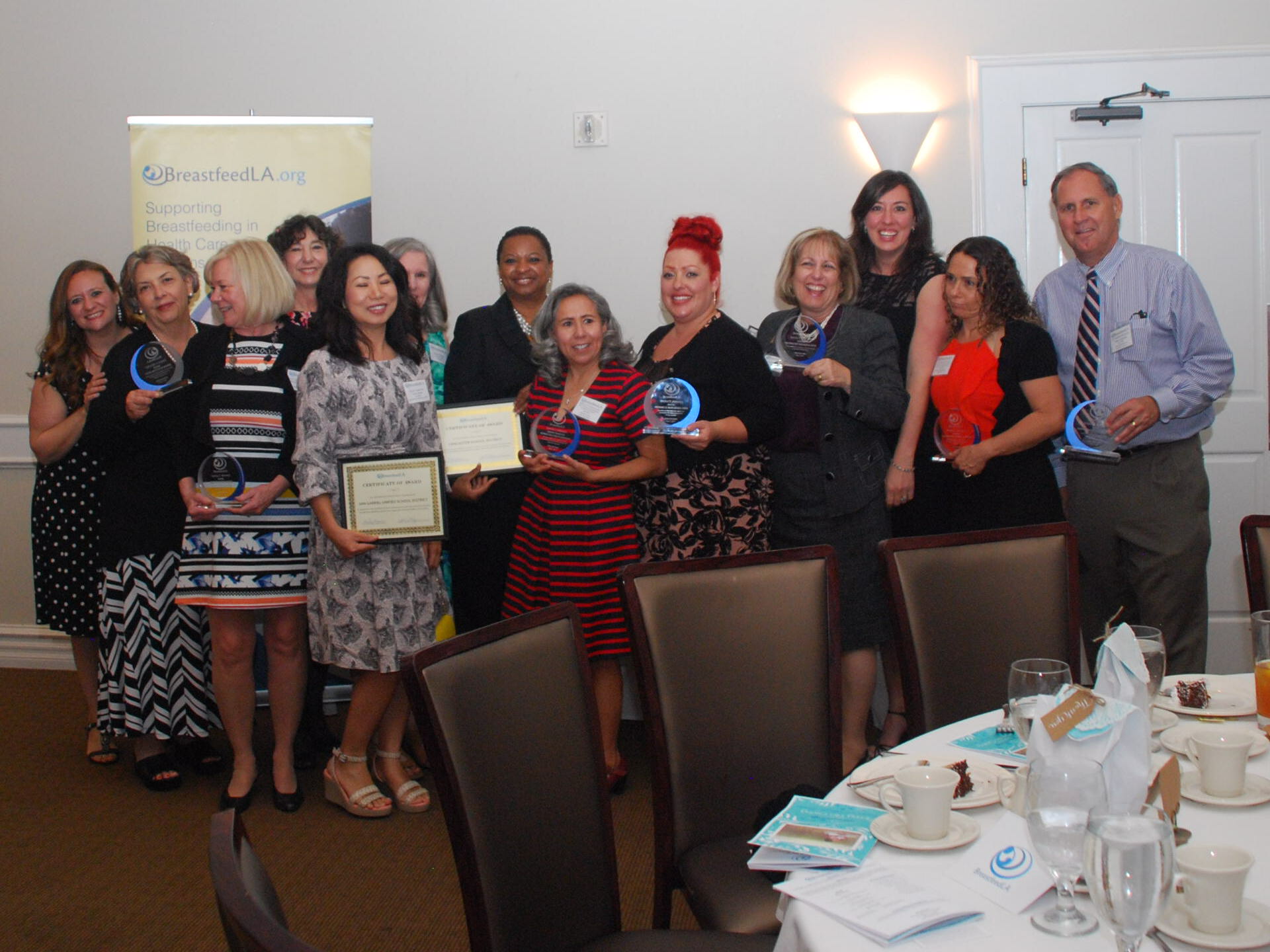 Bravo to the best & brightest in L.A. County's breastfeeding community –
advocates from all sectors, communities, and backgrounds! 
Thank You to MOM365 for photography services!
***************************
Thank You to our Event Sponsors and In-Kind Donors: 
Autry Museum of the West
AWHONN (Association of Women's Health, Obstetric and Neonatal Nurses)
Bellies, Babies, Bosoms
Bra Garden
BreastfeedLA
California State University, Northridge
CAPPA
Carseat RN
Descanso Gardens
Denise Parker
D.W. Henderson Jewelers
Elanna Morgon
Equinox Gym
Fairhaven Health
GOLD Lactation
Goldman Family
Gordon Biersch – Burbank
Groundwork Coffee
Henry Mayo Newhall Hospital
Hollywood Wax Museum
Huntington Beach Candle Company
Jennifer Grayson
Joan Ortiz
Kaiser Permanente of Southern California
Kentec Medical
Laurel Wilson
Limerick, Inc.
Lizz Russell Creations
Los Angeles Philharmonic
Magic Castle
Maggie Whitman
Motherlove
Northeast Valley Health Corporation
Pacify
PAC/LAC
Palmer Family
PHFE WIC
Platypus Media
Philharmonic Society of Orange County
Princess Bride Diamonds
PRP Wine Co.
RhoGAM/Kedrion Biopharma
RoseAnn Juarez
Rosemarie Cervantes
Shawn Guy-Gerritsen
Sheraton Ventura Harbor Resort
Sleepbelt
Starbucks
UCSD Extension Program, Lactation Education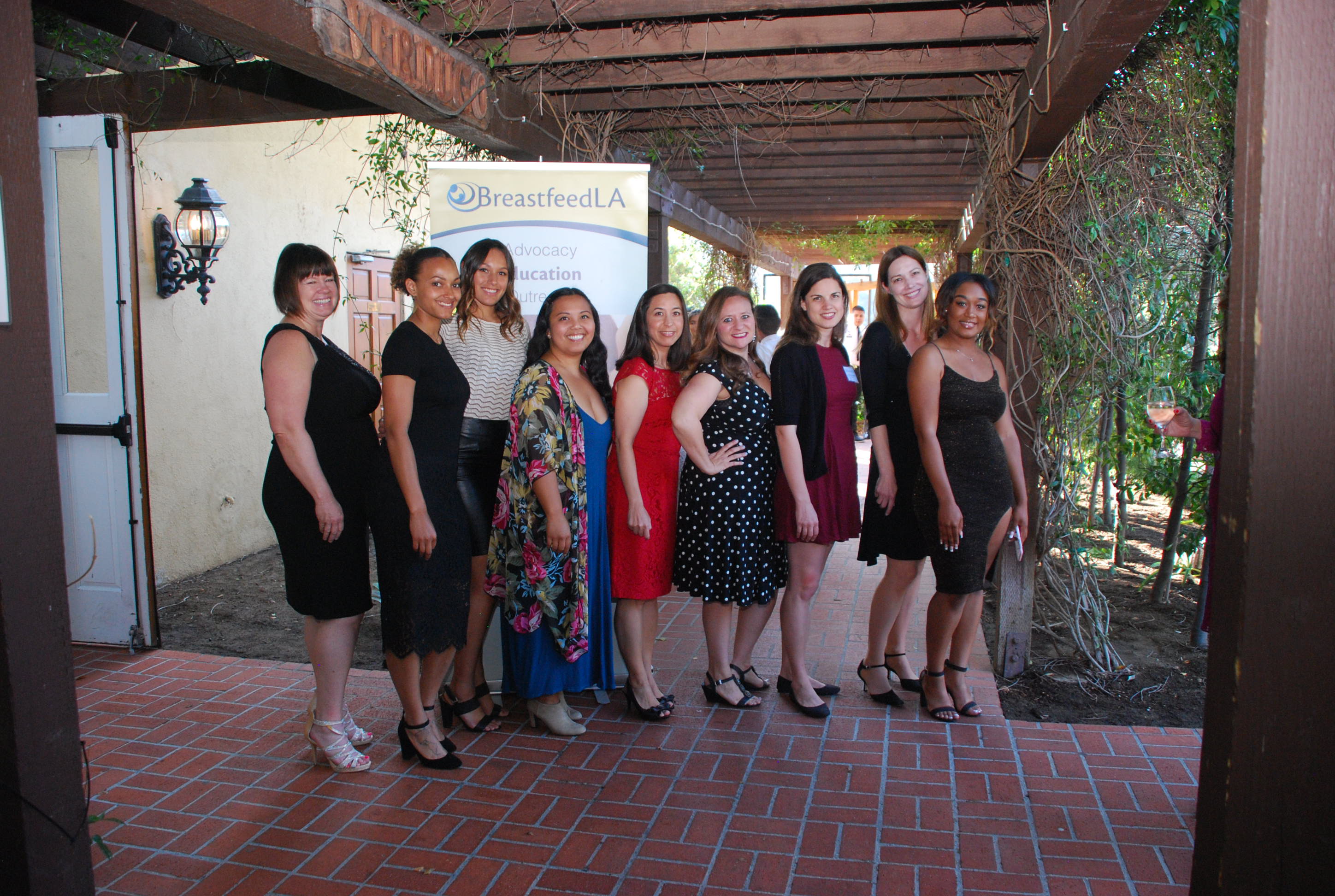 BreastfeedLA staff and interns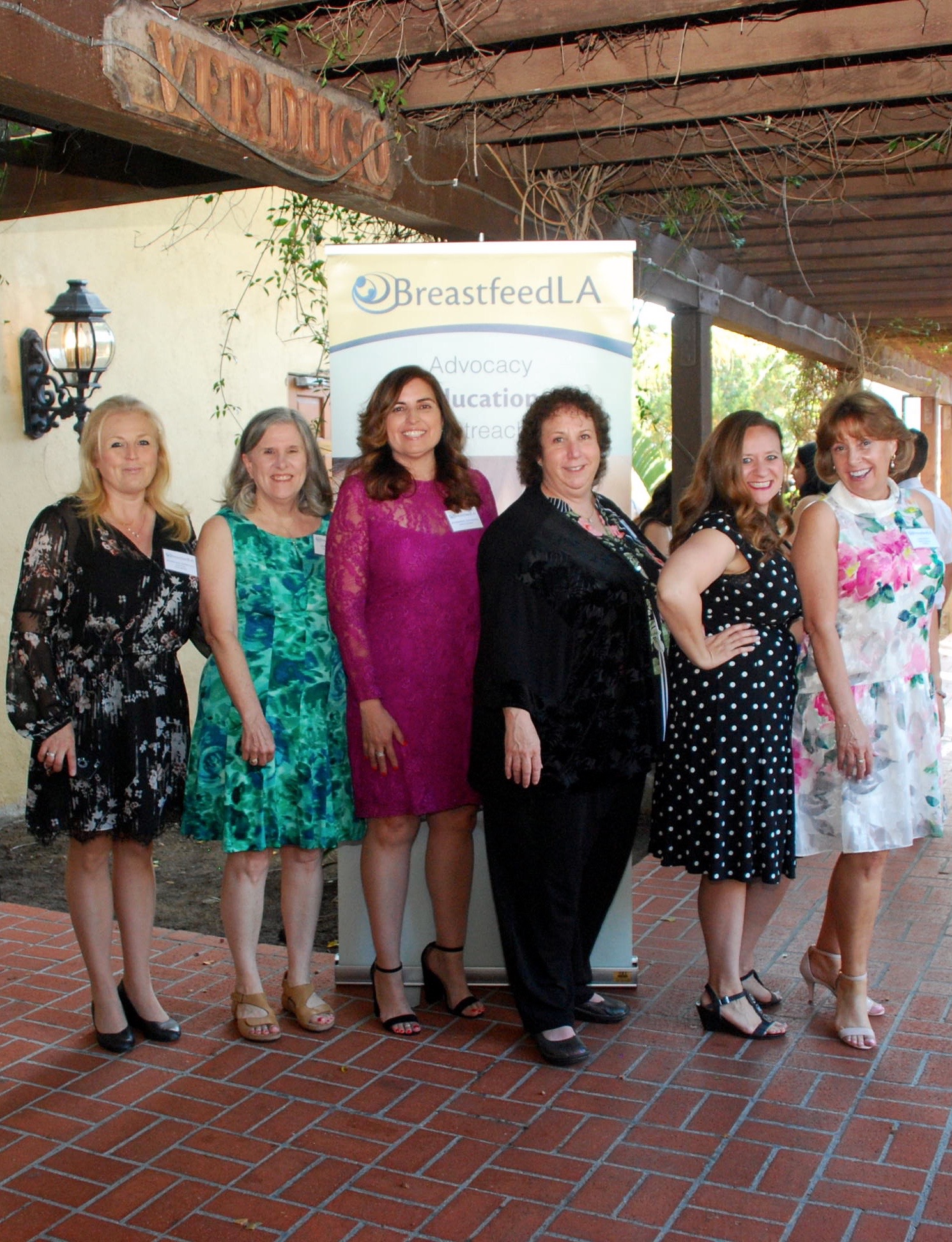 BreastfeedLA Board of Directors (L-R) Shawn Guy-Gerritsen (Fundraising Committee Chair), Denise Parker (Secretary), Rosemarie Cervantes, Linda Goldman, Arissa Palmer, Joan Ortiz (President)
(not pictured: Carmen Rezak, Stacey Armato, Susan Aldana, Maricela Renteria de Rivera, Magdalene Whitman)